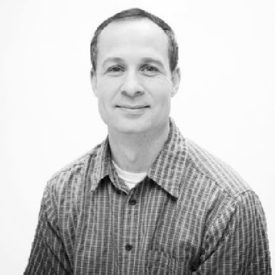 Steve West
July 1 to July 7, 2023
Steve West (PhD) first pastored Madoc Baptist Church from 2004-2012. In 2012 he became the Lead Pastor at Crestwicke Baptist Church in Guelph, where he pastored for over 8 years. In the summer of 2020, God called him back to Madoc. In addition to pastoral ministry, Steve serves as an adjunct professor at both Heritage College and Seminary in Cambridge and Toronto Baptist Seminary. He has preached and taught courses in Africa, Asia, Europe, North America, and South America. Steve is the author of several books and a frequent contributor to a variety of publications.
July 8 to July 14, 2023
Matthew Little currently serves as President of New Brunswick Bible Institute (NBBI).
He graduated from NBBI's Advanced Biblical Ministries program in 1998. He pastored for 10 years in churches in Ontario and New Brunswick until 2008 when he became a faculty member of NBBI. Matthew has served in many roles at the school and has in every instance proved himself to be a capable teacher and leader.
Matthew and his wife Dodi are the parents of three daughters, Emma, Madison and Julianna.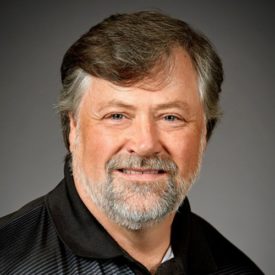 Neil Cudney
July 15 to July 21, 2023
Dr. Neil Cudney serves as President of Emmanuel Bible College in Kitchener, Ontario.
He was ordained in the United Brethren Church of Canada in 1993 and served as a senior pastor for a number of years in Sherkston, Ontario. His wife, Elizabeth Cudney, is a graduate of Emmanuel Bible College and also a United Brethren pastor. Together they planted Port of Grace United Brethren Church in Port Colborne, and Mill Crossing Church in Hespeler.
Dr. Cudney has been a recognized voice in the global conversation on theology and disability. He has taught courses on the theology of disability and on accessible ministry at various conferences, seminaries, and colleges. He has also served with ministries such as Ray of Hope and Christian Horizons.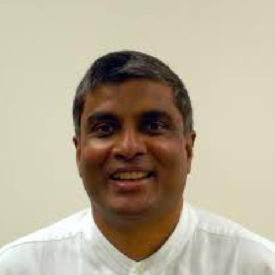 July 22 to July 28, 2023
Benjamin Devadason was born and raised in Sri Lanka in a fine Christian home and later attended an evangelical church in Colombo, where he was privileged to hear the Gospel message. However, it was only when Benji turned 20 years of age that he responded to the claims of Christ upon his life. From 1973 to 1985, Benji served at his local church, in the areas of evangelism, discipleship, preaching, teaching, and youth work. He also helped ministries such as Youth for Christ, Back to the Bible and Hospital Christian Fellowship.
Due to the ongoing civil war in Sri Lanka, Benji and wife, Indranee migrated to Canada, where they both became members of a Baptist Church. It was here that Benji was ordained as a Pastor by the Fellowship of Evangelical Baptist Churches in 1987. Together, Benji and his wife pioneered a youth network among the Sri Lankan people which currently runs two retreats annually. They planted a Sri Lankan church in Montreal, assisted four churches in the GTA with teaching, and an outreach ministry in the Mississauga and Hamilton areas. Benji is also involved in Prison ministries in both the Toronto east and west detention centers where over 500 inmates have been ministered to in the past eight years.
He currently serves with SIM on their Culture Connexions team (CCX) and is a sought-after speaker having ministered at conferences in Ghana, Nigeria, India, Kenya and Sri Lanka. Benji also conducts evangelism seminars for churches and trains missionary candidates in outreach to Hindus, Muslims and Buddhists.
Mission of the Week: SIM Canada
July 29 to August 4, 2023
Charles Price, Pastor, is Minister at Large with The Peoples Church, Toronto, Canada, where he was Lead Pastor from 2001 to 2016.
Originally from England, for many years he was involved in the ministry of Capernwray Hall, a bible school, conference grounds and evangelistic center in the North of England.
Whilst at The Peoples Church he had an hour-long television programme, Living Truth, broadcast coast to coast in Canada each week, as well as in more than 70 other countries in a variety of languages. He also had a daily 30 minute radio program broadcast in Canada and several other countries.
He has preached in over 100 countries on every continent and is the author of 8 books, some of which have been translated into a variety of languages.
Mission of the Week: MoveIn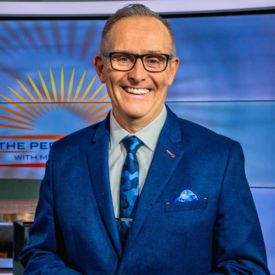 August 5 to August 11, 2023
More than anything else Mike will tell you that his joy in life is being married to Terrie his college sweetheart. They have 5 daughters, 2 sons in law, and 2 granddaughters.  For more than 30 years Mike and Terrie have served the Lord in planting churches and leading established churches across Canada. Most important to Mike is his faith in Jesus Christ as his leader and Lord. Free time for Mike means motorcycling, hockey, skiing and hanging out with his family.  He loves to read and is no stranger to thinking outside of the box. After completing a Masters degree at Tyndale University College & Seminary in Toronto, Mike earned the Doctor of Ministry at Gordon-Conwell Seminary in Boston.
Working with the Billy Graham Evangelistic Association, International Needs, SIM and preaching in countries around the world has equipped Mike with a global perspective on faith, injustice, and poverty. Both in and beyond the church, Mike is an effective communicator. His heart for world missions has taken him to several countries where he has taught pastors, conducted evangelistic crusades and been involved in various humanitarian projects. Along with pastoring Mike has enjoyed opportunities to use media to share the good news of Jesus. Those opportunities began years ago with 100 Huntley Street's Nite-lite, a radio program called Journey On. Almost 3 years ago Mike launched his own radio program Find The Way. Last year the broadcast expanded to television. His programs for 980 AM-CKNW, 650 AM CISL in Vancouver B.C. have enjoyed a substantial audience across Canada.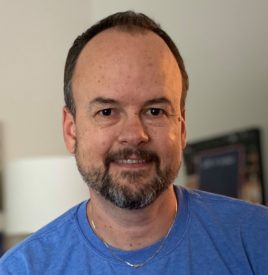 August 12 to August 18, 2023
Trevor is the Ontario Regional Director for C2C collective, a Canadian missions-based network that exists to see Canada reached with the Gospel of Jesus Christ.
Trevor was working for Royal Trust in 1997 when God called him and Julie into pastoral ministry. After completing an MDiv at Tyndale, he served as Lead Pastor of Bridletowne Park Church (Toronto), and ministered there for 12 years. He has also served as Pastor of Church Networking at Peoples Church in Toronto.
Trevor is passionate about serving pastors and church planters as a pastor, coach, trainer, and church planting catalyst. He and Julie have four children: three terrific daughters, and one fantastic son.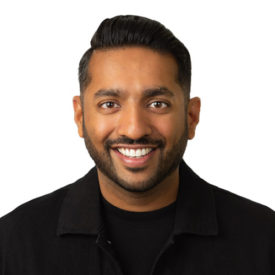 August 19 to August 25, 2023
Finu Iype serves as the Regional Director for Church planting for Village Church in Ontario. Village Church is a multisite church with a mission to see people transformed into fully devoted followers of Jesus! Finu has been involved in global evangelism, and church development ministry, and has held Pastor's conferences and mass evangelism campaigns in over 20 nations.
Finu has coached and consulted on church revitalization and led annual gospel training events like GO Conference, GO United YA Conference, and GO Lead Pastor workshops in the Greater Toronto Area. Finu is married to Tresha and together they have two young daughters, Lauren and Catherine.
To Be Announced…
August 26 to September 1, 2023
Speaker details for this conference week will be forthcoming soon.
Garry Schubert
July 1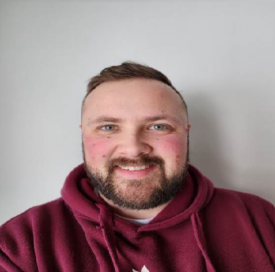 Tim Leubner
July 8
Tim Leubner grew up near Buffalo, NY, raised by God-fearing parents, and he has 6 brothers and 4 sisters. Saved at a young age, he attended New Brunswick Bible Institute from 2012-2016 where he graduated with a bachelors degree in Biblical and Theological Studies. He met his wife Jennika at NBBI, married in 2016, and they are blessed with three children. Tim has served at NBBI as the Food Services Manager since 2016.
Emmanuel College
July 15
Milnes & Meed
July 22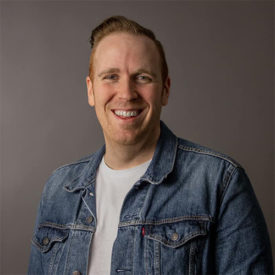 Kellen Jones
July 29
Kellen Jones serves as a Worship Arts Pastor at The People's Church in Toronto.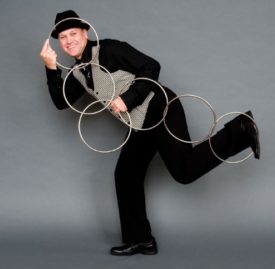 Dan Hamill (Performer)
August 5
Steve & Shelley Meed
August 12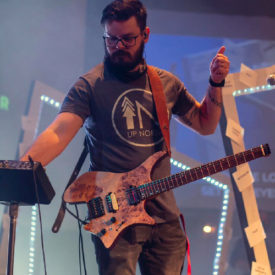 Ashley van der Walt
August 19
Ashley was born in South Africa, and currently lives in Canada. Ashley is a husband to his wife Eugenie, and they have two wonderful kids. Ashley is a music & arts director at Springvale Church where he serves weekly, leading the congregation in worship, but also oversees the production side of filming and editting the sermon videos.
Ashley attained his B.Th. Degree in Theology from the South African Theological Seminary, and has also attained his diploma in Audio Post Production from the Academy of Sound Engineering in South Africa. Ashley became an apologist in 2020, and has since started the initiative, Basement Apologetics, and is currently working on his book titled "Becoming a Social Apologist".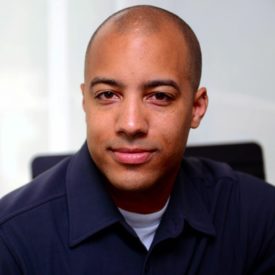 David Wesley
September 2
David Wesley has been pushing the boundaries of music, worship, and technology on YouTube for over a decade.  His one-man-choir and multi-track instrumental videos have racked up over 27 million views and 200,000 subscribers, in addition to airplay on music streaming services and Christian radio.  In 2016, he started the David Wesley Virtual Choir, which has since grown to hundreds of singers from dozens of countries.  In the real world, David has been involved in local church worship ministry for over 20 years, with opportunities to minister at retreats, conferences and camps in Canada and the United States.