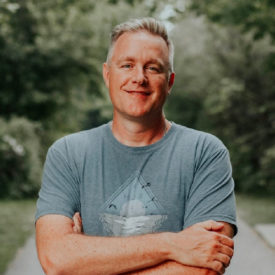 July 3 to July 9, 2021
Brett Ullman travels North America speaking to teens, young adults, leaders and parents on topics including sexuality, mental health, men, dating and media. Brett's seminars engage and challenge attendees to try and connect our ancient faith with our modern culture we live in. Participants are inspired to reflect on what we know, what we believe and how our faith ought to serve as the lens through which we view and engage tough conversations in our society today.
Husband to Dawn, and father of Bennett and Zoe, Brett and his family make their home in Ajax, Ontario where Brett leads and directs Worlds Apart, a charity focused on empowering individuals to re-align their lives with Biblical core values often muddled by media but central to Christian living.
Brett was a teacher with the Toronto District School Board for 10 years before moving into speaking full-time back in 2005. Brett has a Masters degree in Evangelism and Leadership from Wheaton Grad School in Chicago and is also a graduate of the Arrow Leadership Program. He and his family are members of C4 Church in Ajax since 2004.
For more information about my speaking please look in the top of this site for speaking links.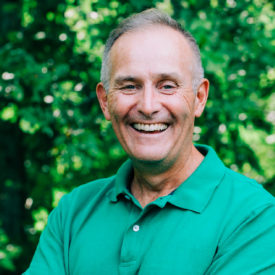 July 10 to July 16, 2021
More than anything else Mike will tell you that his joy in life is being married to Terrie his college sweetheart. They have 5 daughters, 2 sons in law, and 2 granddaughters.  For more than 30 years Mike and Terrie have served the Lord in planting churches and leading established churches across Canada.
Most important to Mike is his faith in Jesus Christ as his leader and Lord. Free time for Mike means motorcycling, hockey, skiing and hanging out with his family.  He loves to read and is no stranger to thinking outside of the box.
After completing a Masters degree at Tyndale University College & Seminary in Toronto, Mike earned the Doctor of Ministry at Gordon-Conwell Seminary in Boston.
Working with the Billy Graham Evangelistic Association, International Needs, SIM and preaching in countries around the world has equipped Mike with a global perspective on faith, injustice, and poverty.
Both in and beyond the church, Mike is an effective communicator. His heart for world missions has taken him to several countries where he has taught pastors, conducted evangelistic crusades and been involved in various humanitarian projects. Along with pastoring Mike has enjoyed opportunities to use media to share the good news of Jesus. Those opportunities began years ago with 100 Huntley Street's Nite-lite, a radio program called Journey On.
Almost 3 years ago Mike launched his own radio program Find The Way. Last year the broadcast expanded to television. His programs for 980 AM-CKNW, 650 AM CISL in Vancouver B.C. have enjoyed a substantial audience across Canada.
Mission of the Week: GALCOM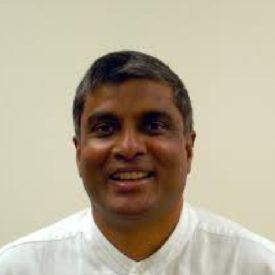 Benji Devadason
July 17 to July 23, 2021
Mission of the Week: SIM Canada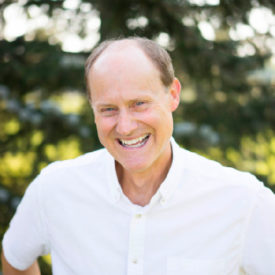 July 31 to August 6, 2021
I've always been drawn to people. While classmates were constructing buildings out of lego, or assembling models of racing cars, I was drawing action heroes. Though I no longer wield a 2B pencil, I now try to paint a better future for people using words when meeting one-on-one at Starbucks, or teaching a congregation.
Since both my parents were musical, they prodded us children in that direction—it worked! A few years later, my sister and I were strumming guitars and singing folk music at youth conferences, on TV, and in recording studios. How thrilling for me to see that pattern continue with my family. And, yes, we've been called the "Von Thornton Family" more than once!
I planned to enroll at McMaster University to prepare for a career in teaching high school students. However, when challenged by a friend to spend one year at a Bible college for my personal growth, I felt compelled to accept. While attending Tyndale University College in north Toronto, I sensed God calling me to teach eternal truths both to students and adults in the context of a local church.
Since graduating, I have served as a youth pastor, 'solo' pastor, associate pastor, and now as the lead pastor.
As rewarding as all that has been, being married to my beautiful wife, Heather, and watching our family of six continue to expand has been my greatest delight.
My life verse is this: "But as for me and my household, we will serve the Lord" (Joshua 24:15).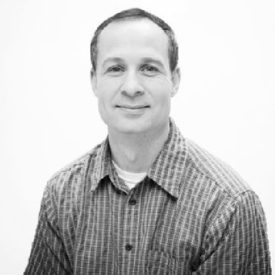 Steve West
August 7 to August 13, 2021
Steve West (PhD) first pastored Madoc Baptist Church from 2004-2012. In 2012 he became the Lead Pastor at Crestwicke Baptist Church in Guelph, where he pastored for over 8 years. In the summer of 2020, God called him back to Madoc. In addition to pastoral ministry, Steve serves as an adjunct professor at both Heritage College and Seminary in Cambridge and Toronto Baptist Seminary. He has preached and taught courses in Africa, Asia, Europe, North America, and South America. Steve is the author of several books and a frequent contributor to a variety of publications.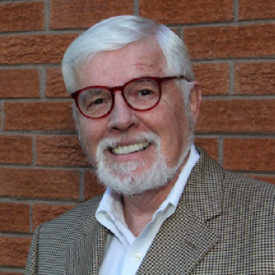 Warwick Cooper
August 14 to August 20, 2021
Dr. Warwick Cooper is an experienced communicator and Pastor with over 30 years of experience in Christian ministry. He and his wife served as missionaries in Asia for many years before returning to Canada to begin a pastoral ministry. He has travelled broadly and spoken in many churches throughout North America.
At present Warwick serves on the staff of The Peoples Church in Toronto as the Pastor of counselling and family Ministries. For many years he also directed a Marriage and Family Counseling Service. He conducts seminars across Canada with Walk Thru the Bible Ministries as well as the Association of Christian Schools International in Canada and Haiti.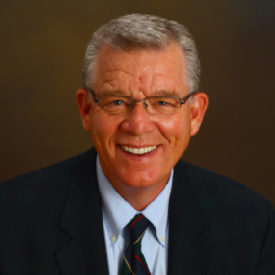 August 21 to August 27, 2021
After investing over 40 years in pastoral ministry, Ron and Susie have much to share from their passions, successes and failures. Whether you are a church member or leader, you will discover an idea to enhance your ministry.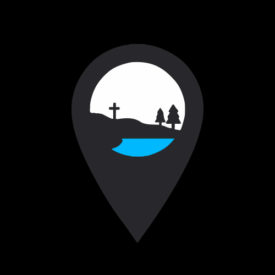 TBD
August 28 to September 3, 2021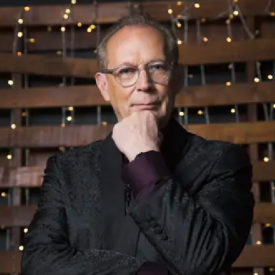 Tom Roe
July 3
Tom is a Gospel singer/songwriter who is a five-time Covenant Award Nominee with the Canadian Gospel Music Association.  Tom lives in the town of Wasaga Beach, ON, off beautiful Georgian Bay. He has been involved in music since the age of eight.
Most of his adult life has been spent teaching music and as a worship leader. Although Tom's passion is leading worship, he is now very involved in Gospel Music concerts, and an entertaining ministry in  Retirement homes.
I am honoured to be included in LIFE 100.3's Artist Relations program. LIFE 100.3 helps artists like me financially for studio recording time and tour support for my performances. They also promote my shows and recordings on the air.
Furthermore, my Manager is Scott Jackson, who is also the Founder and Station Manager of LIFE 100.3 Scott also takes care of booking my shows, arranging photo shoots and recording studio time, merchandising and road managing. Scott is also my percussionist.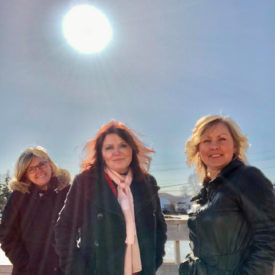 Daughters of the King
July 10
Daughters of the King are a Gospel Music trio consisting of Canadian singers, songwriters and recording artists.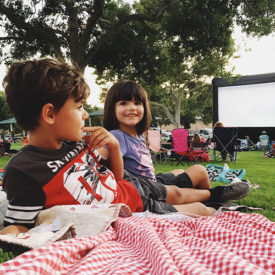 Movie Night
July 17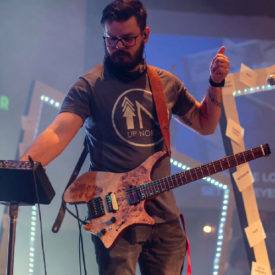 Ashley van der Walt
July 24
Ashley was born in South Africa, and currently lives in Canada. Ashley is a husband to his wife Eugenie, and they have two wonderful kids. Ashley is a music & arts director at Springvale Church where he serves weekly, leading the congregation in worship, but also oversees the production side of filming and editting the sermon videos. Ashley attained his Bth Degree in Theology from the South African Theological Seminary, and has also attained his diploma in Audio Post Production from the Academy of Sound Engineering in South Africa. Ashley became an apologist in 2020, and has since started the initiative, Basement Apologetics, and is currently working on his book titled "Becoming a Social Apologist".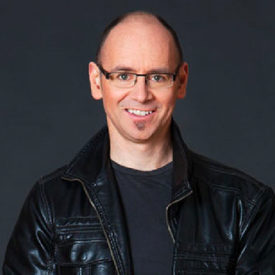 Jody Cross
July 31
Dr. Jody Cross is a Worship Pastor, recording artist and worship leadership consultant. Jody's heart is to equip worship leaders to lead like Jesus and to help congregations experience the life-transforming presence of God in corporate worship.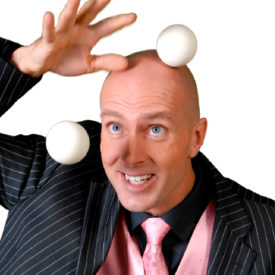 Bob Cates (Award Winning Comedian)
August 7
In high school, I was inspired by a juggling classmate and taught myself to juggle with tennis balls. I practiced hard, learning advanced juggling, unicycling, balancing skills and performance techniques. My passion for performing and the art of juggling continued to develop during my 5 years of post-secondary education, earning a diploma from the Baptist Leadership Education Centre in Toronto and a Bachelor of Commerce degree from McMaster University. After university, I volunteered for seven months in Lithuania with IFES, the European version of InterVarsity Christian Fellowship.
Following my return to Canada in 1995, I began performing full-time. In the 1990s, I performed at many fairs, festivals and private events, as well as at every major Busking Festival in Canada. In 2000, I started performing on cruise ships 20 weeks a year for Holland America, Disney, Cunard, Royal Caribbean, Princess and Celebrity. I continue to make a living today in part with headline performances on cruise ships. But most of my performances now are for corporate, association and gala special events, as well as at church and ministry events.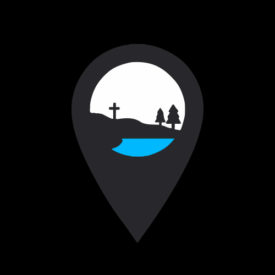 Elim Summer Staff
August 14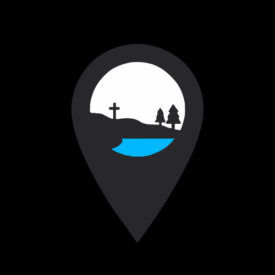 Steve & Shelley Meed
August 21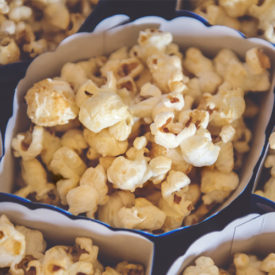 Movie Night
August 28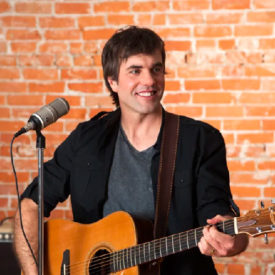 Luke Langman
September 4
Luke is a dirt farmer.
Though he has come and gone from the University of Guelph, World Vision in Honduras Central America and now has a wife, Heidi and daughters Abbie and Annalee and two sons Caleb and William, he still finds that dirt under his nails. Oh, except for one thing. When he moved into his family's 125-year-old red brick farm house the renters left all their possessions; including 6 old mattresses perfect for soundproofing. With that, the mystery of home music recording began.
Armed with a few friends and a 1/8inch headphone cable Luke put together his first CD, My Song and My Salvation. What else could that next project be but a Greatest Hits album? Yes, but he has since burned the mattresses and recorded this 5 song EP with The BlueBox Studios in Barrie, Ontario. The disc is called Change the World. All 5 songs made it to Christian radio in Canada with the title track going to 8 on the charts in Canada.
Then less than a year later he recorded his first full-length studio album "Over The Sun" at AME Studios in Kitchener ON. It was released June 28 2008 and has received airplay across Canada with "Rain From Heaven", "How Great Are You Lord" and "Stand". The project was nominated "Rock Album of the Year 2008" at the CGMA Covenant Awards.
In June 2014 he released his next full-length all-original album "Something Real".  He has been gigin' around Central Ontario promoting his radio singles and sharing God's story in his life.
A few nominations later, and he is working closely with Scott Jackson and LIFE 100.3 to produce Canadian music including "Silent Night" and the recently released "Bridges" single.  Coming out later in the summer of 2017 will be "Come and See", the second release this year.