Donate To Elim Ministries
Please Note!! 
Only DONATIONS are EXEMPT from the 2% Admin Fee. 
** To pay a Trailer Park bill or to submit a Reservation deposit through this portal,
please add 2% (Amount of your Invoice or Statement x 1.02) to determine the Amount Due,
and be sure to include your Invoice or Confirmation #!!
Thank you for your gifts… AND your understanding!!
2022-2023 CAPITAL CAMPAIGN:
Contributions may be made by:
  * Credit Card – Click on the 'DONATE' button above (No admin fee! 🤗)
  * Debit (in person)
  * CASH… still! 😅
  * Cheque: Payable to 'Elim Lodge' – Memo: Splash Pad
  * E-Transfer: Use email address – bookkeeper@elimlodge.com – Memo: Splash Pad
     (Donations made by e-transfer will immediately notify the bookkeeper and
              be automatically deposited – no need for a password.)
Elim's F

am

ily Friendly
SPLASH-PAD-TO-BE…


where EVERYONE can be COOL!!!


💦🌞
Over the last years, the 'Dining Hall Pool' has become less and less stable…
and though we had yet to use 'Duck' Tape, we were getting there! 😉
In light of the challenges of preserving the old pool
(and recognizing its reduced usage by our community),
the Board has elected to replace the pool with a
SPLASH PAD and develop the surrounding landscape.
This amenity will require less maintenance and look MUCH more attractive
while providing a lot of fun for our growing community.
The COST:
$120,000
All Capital Project Donations over $10 are eligible for a tax-deductible receipt
and will be designated exclusively for this project until it
has been fully funded and the project is closed.
* Any excess donations will be designated by the Board and
applied where tax-deductible receipts are also possible.
Current Count:

$80,000
The TIMING: Summer 2023 🙏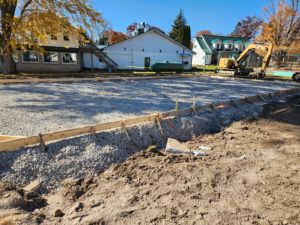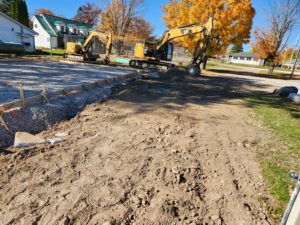 Needless to say, we still have a 'liiittle' ways to go! 😬😉
The Anticipated Look!  😎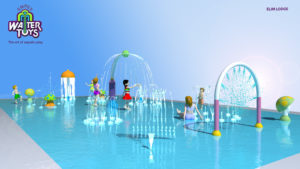 If you would like to contribute to this current project of beautifying our grounds
and reclaiming the old pool space, please see our options below.
Feel free to direct related questions to (705) 657-8306:
Gregg (Director) at ext. 229, or Sue (Bookkeeper) at ext. 226.
Elim Lodge exists to provide fellowship and Biblical teaching to both support the
local Church and its worldwide Mission mandate. All programs and facilities are devoted to
the restoration and renewal of Christ's Church. Your support of Elim enables this vital ministry.
Thank you for your encouragement through your support!