Elim's Family Friendly
SPLASH PAD-TO-BE…


where EVERYONE can be COOL!!!


💦🌞

Over the last years, the 'Dining Hall Pool' has become less and less stable…
and though we had yet to use 'Duck' Tape, we were getting there! 😉
In light of the challenges of preserving the old pool (and recognizing its reduced usage by our community), the Board has elected to replace the pool with a SPLASH PAD and develop the surrounding landscape. This amenity will require less maintenance and look MUCH more attractive while providing a lot of fun for our growing community of families.
The COST:
$120,000
Because this project builds into our Family Summer program; all Capital Project Donations over $10 are eligible for a tax-deductible receipt and will be designated exclusively for this project until it has been fully funded and the project is closed.
* Any excess donations will be designated by the Board and applied where tax-deductible receipts are also possible.
Current Count:

$80,000
The TIMING: Summer 2023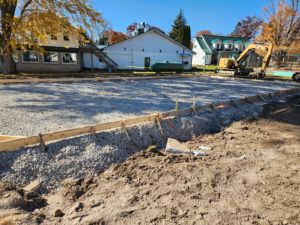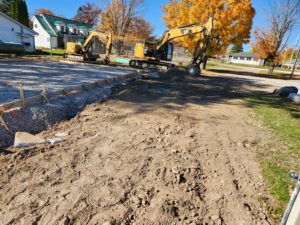 The Anticipated Look!  😎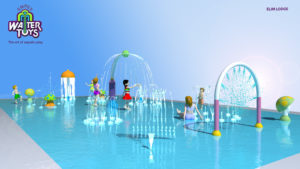 Needless to say, we still have a 'liiittle' ways to go! 😬😉
To be clear, we acknowledge that these are challenging times for many, many people, and we don't want to seem tone deaf. We recognize that gifts are often sacrificial so we sincerely appreciate every contribution, no matter how big or seemingly small!!! We are committed to making sure that every investment made to Elim Lodge is stewarded toward long-lasting ministry of personal and family refreshment and renewal.
So, if you are able and would like to contribute to this current project of beautifying our grounds and reclaiming the old pool space, please feel free to direct questions to our Office staff!
(705-657-8306; Bookkeeper – ext. 226)
Contributions may be made by:
  * Credit Card – Click on the DONATE button above (No admin fee! 🤗)
  * Debit
  * CASH… still! 😅
  * Cheque: Payable to Elim Lodge – Memo: Splash Pad
  * E-Transfer: Use email address – bookkeeper@elimlodge.com – Memo: Splash Pad
     (Donations made by e-transfer will immediately notify the bookkeeper and
              be automatically deposited – no need for a password.)